Since it has been awhile since you guys have been able to vote on anything, I figured I should update the poll of the week. Last week's "What is Seattle Best Known For?" poll resulted in Rain.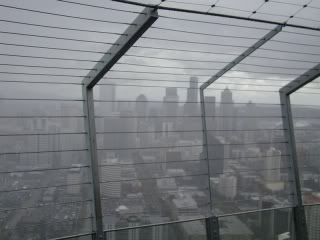 Praise the Lord it didn't rain when I was there or I would have been UPSET. The weather was absolutely perfect. It varied between 65 and 71 degrees the entire week (sometimes calling for a light jacket. Aren't you jealous?) Now that I've been back the light jacket has been stowed far away from close reach. It is absolutely too hot in Louisiana.
Go ahead and take the new poll on summer vacations and look forward to yours. Or be sad that you didn't plan one.