In 2003, I was a senior at Louisiana Tech University. At the beginning of that school year, the Visual Arts Center decided to offer a new program for it's students called the French Quarter. With the discontinuation of Tech's "Tech Rome" program, this would be the replacement. When I found out that it was to be offered I begged and begged and begged (literally, for weeks) my parents to let me go. They were always hesitant about me traveling (anywhere) after 9/11. I said 'Mom, I cannot live my life in a 'What if?' mode, and please please please let me go.' So, after MUCH thought and prayer, they finally caved and let me go. Woot!
So, I was to spend 3.5 weeks in Paris. I was pumped. The only other people that I knew were two girls from the BCM (Baptist Collegiate Ministry). So, we get to Paris and lo and behold, what did I do? I ventured out of that shy comfort zone of mine and made some new friends. Specifically, these three: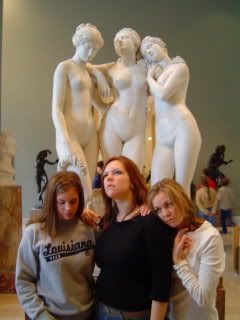 Dara, Hillary and Aarin were all photography majors and that would be the reason why I had never met them... until now!!! We had the best time venturing all across the city together seeing sights, trying new food and most of all, enjoying wine (they are the ones who introduced me to it, after all). I will let you readers get to know these girls better via pictures so that you can see for yourselves why I love them so much:

On a 'Photo Safari' at Notre Dame and the Seine River.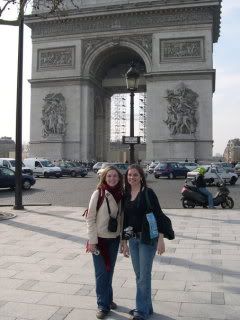 At the Arc du Triomphe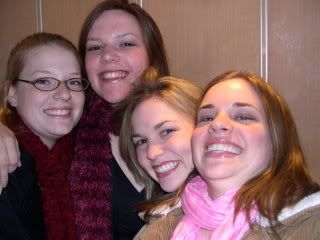 In the Hotel Elevator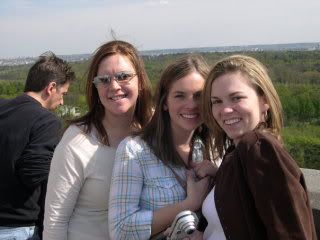 At Versailles (again)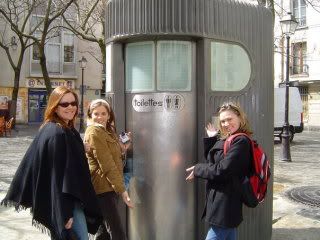 In Les Halles (outside of a public restroom)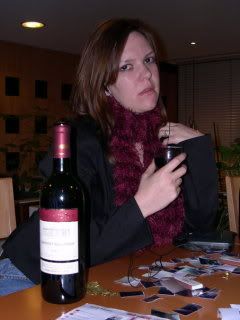 Wine Night in the Lobby (Part 57)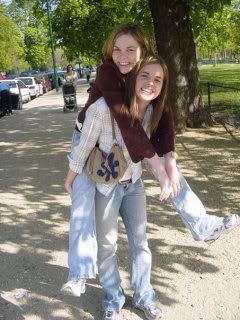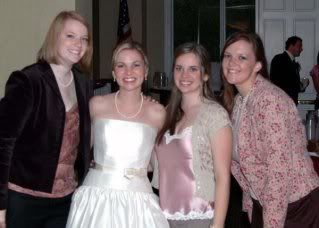 At Aarin and Ray's wedding
Dara's Bachelorette Party (Again)
The girls are the main reason why I finally came out of my shell. I opened up to meeting new people and making new friends. I truly believe that they helped shape me into the person that I am today. If it weren't for them, I wouldn't have made some of the best decisions of my life. Thanks girls!
Anyway, on Friday afternoon (after I cut out of here early) I am going to Ruston to Aarin's new home for a weekend visit. Hillary is travelling in from Arkansas and Dara is coming from College Station. I cannot wait. No one is pregnant, so we can all enjoy our old mutual friend wine and take silly pictures together. We are all going to bring along our sketchbooks and photo albums to go through and reminisce. It sounds like it should be super girly, yet extremely nostalgic weekend. I cannot wait to get away and semi-travel back in time and pick up right where we left off!