Last week's poll closed with 9 of you saying that you keep cool in the summer by Never Leaving Pool.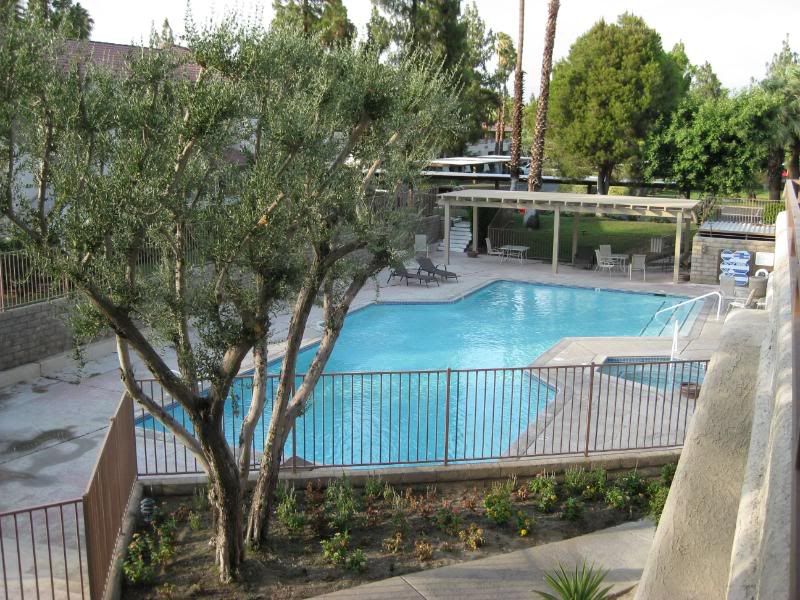 Good choice, although I was disappointed to hear how few of you don't wear clothes. Next time, I suppose.
Well this week, the poll is going to discuss the current trends that are taking over our nation. Which one of these is the most annoying trend that you absolutely cannot stand?
A. The success of artists like Taylor Swift and the Jonas Brothers (who, Thank the Lord are finally starting to dwindle with their fame):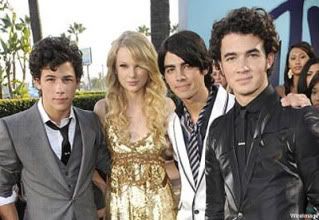 B. Fashion trends such as Ed Hardy and Affliction:
C. Mommy Blogs (self explanatory. No one cares about your child's first poo):
D. Stick Portrait Window Clings (I feel as though I've already been over this one):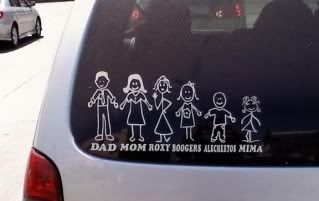 E. Mounting your television over your mantle (TACKY. Your living room says a lot about you and I feel that your focal point should never be a 52 inch flatscreen. Save it for your man room.):
F. Twitter (although I have one and was recently attacked for saying that I don't think breastfeeding in public is appropriate. That is why they make breast pumps and bottles. No one wants to see your areolas while they are eating a pepperoni pizza.):
Vote, will you, and have a wonderful Thursday!!!