So this weekend we had John's Birthday Extravaganza Part Deux beginning with a dinner at his favorite Mexican restaurant in Shreveport: El Chico. There was an amazing turnout of friends that showed up... about twenty... and it ended up being a good time.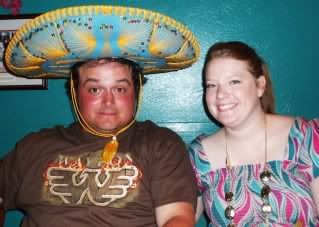 When we left The Boy, (after John decided to take his sombrero with him) we headed over to sing some karaoke. On the way over, these two got engaged!!!! Congratulations Joey and Megan Hynes!!! So exciting!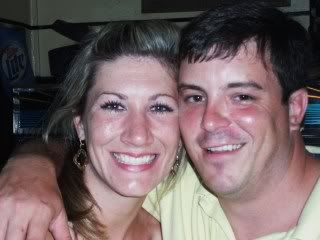 After John and Rex finished singing "The American Trilogy" Mrs. Scoggin showed up.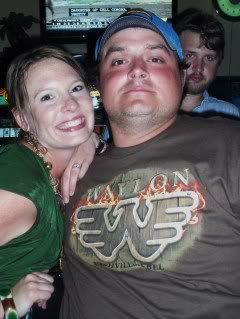 Shortly after we visited with Jamie, we headed home, but not before snapping a photo with the Sensational Six (Carie and Trav were missing from the Elite 8, so we had to do with the six).
Saturday, John took me to the amazing Don Juanz, famous for their Fresh Mex menu. The fish tacos sound disgusting but are anything but that. If you live in the Shreveport/Bossier Metroplex and haven't tried Don Juanz, I suggest you do. You will never look at Mexican food the same.
http://www.donjuanz.com/
Saturday evening, John wanted to watch the UFC fight. So he and his coaching buddies got together to watch it, while their pregnant wives and myself (neither preg or a wife) sat downstairs and visited. Well, let me just say that I heard enough in a few hours about pushing a baby out of a V, episiotomies, enemas, lamaze class, baby bedding, breast pumping, nipple cream, pediatricians, gas, cravings, morning sickness, strollers, cribs, due dates, NICU's, hospitals, changing rooms, baby monitors, registering, and rice cereal to do me for my entire life. No thank you, babies.
So that's the weekend recap. (Oh! And we saw Bruno. Not as funny as Borat. So, don't waste your time or money.) Big Brother last night was eh. I'm ready for it to get ugly!