Well, Mrs. Schillage finally uploaded her Game Night photos to Facebook so I decided to show you all who the real winners are. This is what I would like to call the A Team, with special guest, Ryan "Ron" Roberts: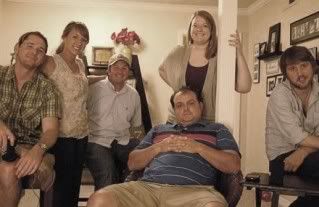 John looks thrilled, as usual. Rachel, I know you are reading this, and I request that we make this a monthly affair. Thanks. Also, thanks to
Chatty Cathy
, I have a new dessert to bring. So, let's get on that, ok?